Area Information
Bergen County
Select another area
Bergen County Real Estate For Sale By Price
Around Bergen County, NJ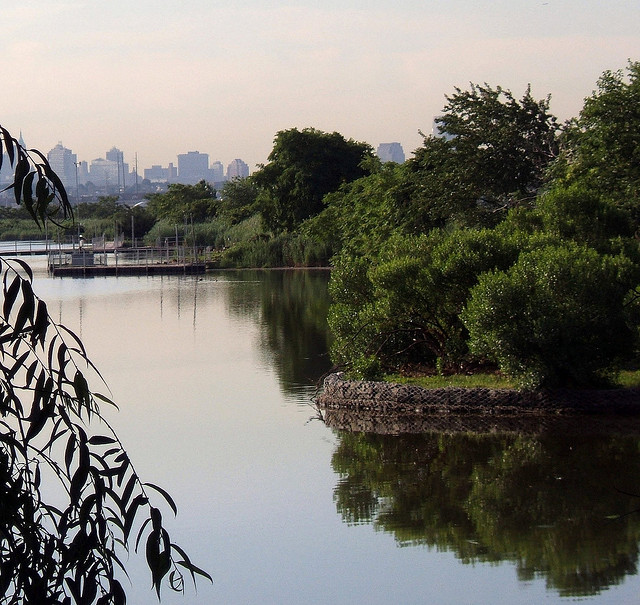 Flickr Photo Credit: Tony Fischer
Bergen County: A Desirable Place to Live
Bergen County is known for its tightly knit communities, spacious homes, and suburban charm, which is why it has become one of the best places to live near New York City. In fact, several of its towns and boroughs have been named among the best places to live in New Jersey! Because of Bergen County's plentiful amenities and real estate options, many residents opt to live in Bergen County and commute to Manhattan via commuter rail lines, which include the MTA's Port Jervis Line and New Jersey Transit's Main Line and Bergen County Line.
If you're considering living in Bergen County, we'd love to talk with you! As lifelong Northern New Jersey residents and local Realtors, we are more than happy to introduce you to the communities and homes we think you'll love. Feel free to contact us at 201-677-2027 or 201-819-3309.
Towns in Bergen County
Choose a community to find homes for sale, area information, and local resources.
Bergen County is Close to Metropolitan Living!
Living in Bergen County, you can experience all the amenities of cosmopolitan living without all the headaches associated with big-city life. Bergen County enjoys a slightly slower pace of life than you'll find in Manhattan, yet there is always something fun to do in this area, from thrilling sporting events to city-wide festivals and celebrations.
One-of-a-Kind Amenities in Your Own Backyard
While residents of Bergen County aren't far from the arts, culture, and entertainment in New York City, an entire world of opportunities is accessible close to home.
Sports fans can root for the home teams — the New Jersey Jackals baseball team based in Yogi Berra Stadium in Little Falls and the New Jersey Devils hockey team based at the Prudential Center in Newark — or cheer on the New York Giants and New York Jets from their home stadiums. Arts and culture aficionados will love the art galleries and theaters sprinkled throughout the area, too.
But when it comes to shopping and dining, Bergen County is a famous destination. Major shopping meccas like Paramus Park, Garden State Plaza, The Outlets at Bergen Town Center, and IKEA are packed in a small area within Bergen County, allowing residents to easily find their favorite shops and restaurants within minutes of their homes.
Bergen County, NJ Services 
County: 201-869-9595
Police: 201-336-7700
Fire:  585-494-2100
Ambulance: 201-391-2332
Tax Assessor: 201-336-7000
Fire Department: Volunteer
Recreation: The Bike Path, Van Saun Park, Campgaw Mountain Ski Center, Darlington Park, Bergen Equestrian Center
Website: http://www.co.bergen.nj.us/
Bergen County, NJ Quick Facts
Buying a Bergen County Home?
If you're interested in learning more about living in Bergen County, please don't hesitate to contact us, The Adler Home Team. We're longtime Northern New Jersey residents with intimate knowledge of the area, so we can help you find the perfect home quickly and easily. Start searching for homes here or ask for your free home buying guide to get started!
Selling Your Bergen County Home?
From home staging tips to a snapshot of the Bergen County real estate market, we have all the tools and resources you need to sell your home. When you're ready to put your home on the market, we will use our aggressive marketing plan to help you sell quickly and for the most money possible.
Ready to take the next steps and learn how much your home is worth? List your home with The Adler Home Team and let's get started.