Area Information
Ridgewood
Ridgewood Real Estate For Sale By Price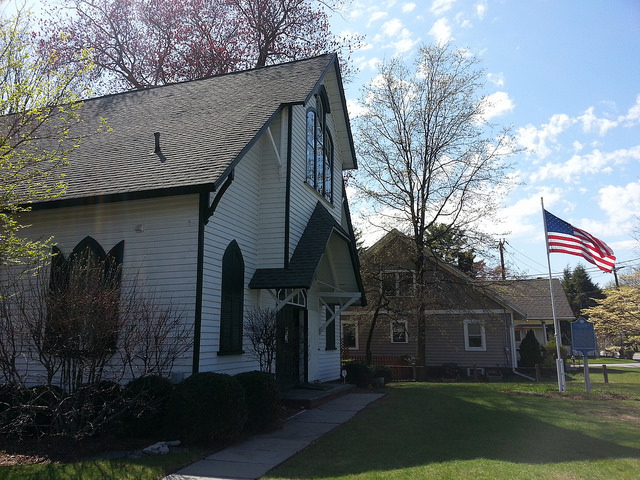 Flickr Photo Credit Elizabeth Krumbach Joseph
Ridgewood NJ Town Services
Village Hall: 201-670-5500
Police: 201-652-3900
Fire: 201-444-4224
Ambulance: 201-670-5570
Tax Assessor: 201-670-5500 ext. 220
Fire Department: Paid
Recreation: Graydon Pool, Kasschau memorial Shell (outdoor amphitheater) and 12 fields (two footballs and 10 multi-purposes)
See Ridgewood, NJ Quick Facts
Ridgewood Quick Facts

Demographics:
Median Age: 40
Average Household Size: 3
Annual Residential Turnover: 13
Population Density per Mile: 4,207
Households with Children: 3,855
Median Years in Residence: 4.5
Median Dwelling Age:  55

Total Population: 24,506
Households: 8,374
Average Household Income: $198,991

Ridgewood Education

Percent of Population with a Bachelor's Degree: 40.3%
Percent of Population with a Graduate Degree: 31%

Top Three Employment Industries in Franklin Lakes

Services
Retail
Finance, Insurance and Real Estate

Ridgewood Schools

Willard Elementary
Travell Elementary
Somerville Elementary
Ridge Elementary
Orchard Elementary
Hawes Elementary
Ben Franklin Middle
George Washington Middle
Ridgewood High

Ridgewood Weather

Annual Precipitation: 51.5"
Average Winter High Temperature (January): 38
Average Winter Low Temperature (January): 19
Average Summer High Temperature (July): 85
Average Summer Low Temperature (July): 64

Ridgewood Amenities

Recreation:
Bolger Fitness Center
Ridgewood Racquet Club
Ridgewood Symphony Orchestra

Dining:
La Bella Pizza
Haagen-Dazs Shop
Blue Fish Restaurant

Shopping:
East Ridgewood Avenue Center
D'Moni Women's Apparel
Active Footwear Center
Downtown Ridgewood, A Bergen County Town With Much To Offer
The Village of Ridgewood is a town of tree lined streets and classic homes known for its proximity to Manhattan while still providing a suburban setting. The town offers a wide range of single family homes ranging from small houses to expansive Colonials. There are some condos and apartments available as well. There is a train station in located downtown and offers the train lines and a taxi platform. NJ Jersey transit bus service is available. Ridgewood is easily accessible from NJ Rt. 17. Garden State Parkway and County Road 507.
Ridgewood has a distinctive downtown which offers many upscale shops and exceptional dining choices. Also in town is a move theater and convenient municipal parking lots for shoppers. There are several recreational areas. Graydon Pool which offers a sandy beach and playground area. The Graydon Kasschau Memorial Shell is an outdoor amphitheater which offers concerts and special events throughout the year. There are also 12 fields for sporting events and an expansive library in this municipal complex.
Ridgewood is a 5.8 square mile town with ten public schools. There is a pre-school, six elementary schools for grades K-5, two middle schools for grades 6-8, one high school which continually receives high marks as one of the top high schools in New Jersey.
Jeff Adler's Top Picks

Small Italian bistro takes food seriously! Explore more than just their pizza because this bistro has so much more to offer, including cured meats and salami plus a wide selection of cheese.

As its name would suggest, this Ridgewood store offers fierce and distinctive clothing for women. There will be no getting lost in the crowd in these clothes!

This public pool has it all: A shaded playground, water play fountains, shade kites, Adirondack chairs, a picnic area & more! Plus, the competitive Graydon Swim Team meets here!
Ridgewood, NJ Real Estate for Sale
Ready to learning more about what makes this Bergen County community a great place to live? call us, the Adler Home Team, today.
We'll be happy to assist you by telling you about available Ridgewood homes for sale as well as providing you with such helpful resources as our free buying guide.
Selling Your Ridgewood, NJ Home?
Need to list your Ridgewood, NJ home? With years of experience, allow us to help you navigate the market as a seller!