Area Information
Allendale
Select another area
Allendale Real Estate For Sale By Price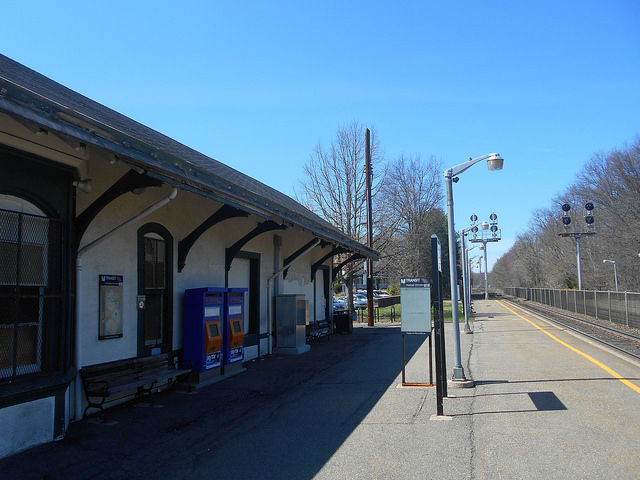 Flickr Photo Credit Adam Moss
Small Town Allendale County
Allendale is a small town which is primarily residential. It offers a variety of Bergen County real estate options, including single family homes as well as condos and townhomes. There are a small number of industrial and commercial properties. Allendale offers a quaint downtown lined with family owned businesses and restaurants. It makes for an easy commute to Manhattan with the train station conveniently located in town with parking for residents. Allendale's location provides easy access to N.J. Rt. 17 and numerous shopping malls in the Paramus area.
The town of Allendale is 3.2 square miles. Keeping to its small town appeal, there are three public schools. The elementary school which serves grades K-4 and a middle school which is grades 4-8.  The high school, Northern Highlands Regional, was recently ranked in the top ten high schools in New Jersey.
Allendale NJ Town Services
Borough Hall: 201-818-4400
Police: 201-825-1900
Fire:  201-934-7015
Ambulance: 201-825-1900
Tax Assessor: 201-818-4400 ext. 210
Fire Department: Volunteer
Recreation: Crestwood Lake and Athletic Facilities, Celery Farm Nature Preserve
See Allendale, NJ Quick Facts
Jeff Adler's Top Picks

This Allendale staple features daily specials like Farmhouse Cheddar Cheese Soup and Bacon Jack Chicken Sandwich — all for an affordable price. Delicious!

This family bicycle shop specializes in sales of road and mountain bikes for every age group. Expect friendly service from the experienced staff on everything from tune ups to kids' safety checks.

Enjoy viewing more than 240 species of birds and other animals at this 107-acre freshwater wetland, which is open to the public every day of the year.
Allendale, NJ Real Estate for Sale
If you're interested in learning more about what makes this Allendale  such a great community and place to live, then please contact us, the Adler Home Team, today.
As Allendale area experts and home buying agents, we'll be happy to assist you by telling you about available homes for sale as well as providing you with such helpful resources like our free buying guide.
List Your Allendale, New Jersey Home
Are you considering listing your Allendale, NJ home? Contact us for help navigating the market as a seller!
Condo Buildings