Area Information
Bergen County
Select another area
Bergen County Real Estate For Sale By Price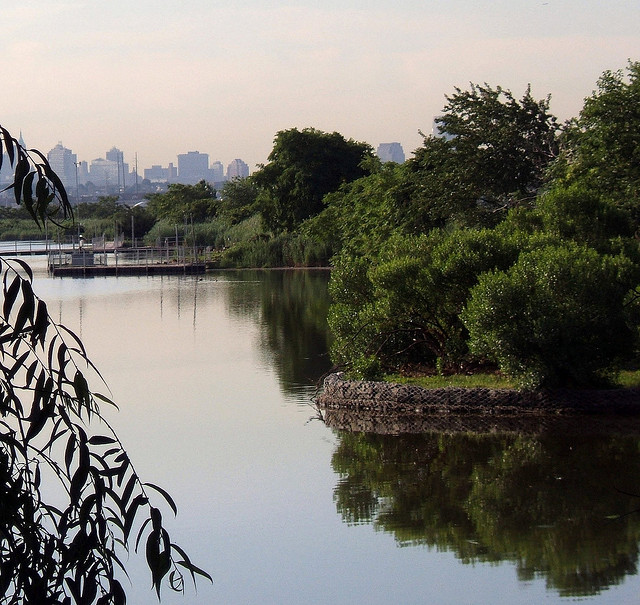 Flickr Photo Credit Tony Fischer
Bergen County, New Jersey
While technology and the financial district continue to shape our business environment, the Bergen County area's greatest asset will always be its people. Good People. Hard Working People. People of Heart. People of Values.
Towns in Bergen County
Bergen County - Close to Metropolitan Living!
The Bergen County, NJ area provides a wonderful place to build your life and your future. Opportunities await you and your family in these wonderful Burgen County New Jersey towns! Experience the thrills and action of cosmopolitan living without all the headaches typically associated with Big City life. Bergen County, NJ enjoys a slightly slower pace than you'll find in Manhattan, yet we are close enough to go in and enjoy all of the amenities that New York City has to offer.
Bergen County, NJ - Professional Sports Fan Dream Home!
Sports fans have tons of teams to choose from! You can take in an evening of MLB with the New York Yankees or New York Mets. Also in our own backyard is the minor league baseball team, the New Jersey Jackals. NFL fans can see the NFC's New York Giants or the AFC's New York Jets, while ice hockey fans can take their pick between the NHL's New Jersey Devils or New York Rangers & New York Islanders with a trek across the Hudson.
Cultural Epicenter - Bergen County, NJ
Diverse cultural activities and venues of world-renown are just minutes away from Paramus, NJ! Attend an opera, ballet, or the philharmonic at Lincoln Center. For first class musicals and shows, Broadway has it all, along with the finest restaurants around. Peruse the shops on Fifth Avenue or ice skate at Rockefeller Center. Attend a taping of a morning or late night talk show. Take in a movie at one of many theatres in the area. View a world class exhibit at the Metropolitan Museum of Art. All of these sites are easily accessible by car, train or bus.
Balanced Life - Work - Play - Learn in Bergen County, NJ
Or step away from the urban landscape and spend the day hiking at Bear Mountain Sate Park. Take a class at William Paterson University, Farleigh Dickenson University or Ramapo College…all mere minutes away. Rollerblade or bike along miles and miles of trails. Escape to the New Jersey shoreline and discover the rich history of the Northern New Jersey area.
There is always more to explore in Bergen County, New Jersey – our favorite spot in The Garden State!
Bergen NJ Town Services 
County: 201-869-9595
Police: 201-336-7700
Fire:  585-494-2100
Ambulance: 201-391-2332
Tax Assessor: 201-336-7000
Fire Department: Volunteer
Recreation: The Bike Path, Van Saun Park, Campgaw Mountain Ski Center, Darlington Park, Bergen Equestrian Center
Website: http://www.co.bergen.nj.us/
Bergen County, NJ Quick Facts
Buy A Bergen County Home
If you're interested in learning more about what makes this Bergen County community a great place to live, then please contact us, the Adler Home Team, today.
We're your dedicated and experienced Bergen County home buying agents and we'll be happy to assist you by telling you about available Midland Park homes for sale as well as providing you with such helpful resources as our free buying guide.
List Your Bergen County Home
And if you're already a resident here and considering listing your Bergen County home, make sure to contact us as well for help navigating the market as a seller!